Damber Basyal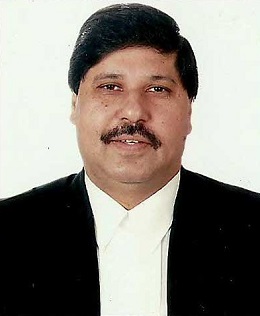 When I remember the chronology of past 13 years, the mission of Sisters of Charity in Nepal began after the pioneer sisters visit to Tansen in 1998 with a dream to serve the poor, marginalized, needy people specially women and children. Before starting any program they walked remote wards of Tansen Municipality and adjacent villages, meeting the common people to study the needs of the society. Everywhere they went, crowds warmly welcomed them. The sisters met many prominent personalities, municipal officers and social workers and well wishers in the town to study the real needs of the local people. Based on the needs, the sisters initiated the social welfare services by starting a school to cater the needs of children through quality education. To institutionalize the program of the Sisters of Charity according to the rules and regulation of Nepal Government, a non- government organization (NGO) named "Nepal Karuna Sewa Samaj"(NKSS) was registered in the local government office and later affiliated with the Social Welfare Council in 2000. With the financial support from Sisters' of Charity and co-operation from the Superiors and well-wishers, the St. Capitanio school was established with a motto "Build on Love to Serve and Lead ". Because of the sisters' untiring effort, good number of children from deprived sections have easy access to quality education in affordable cost in an atmosphere of love and warm relationship where students learn moral values and life skills to be responsible citizens. During this period I have seen many sisters who came to Tansen and have rendered selfless services and support to school and to the needy women and children from backward society. Leaning the needs of underprivileged people , they have extended various services to reach out different sections of the poor in–AshirBhawan ( Lalitpur) , JeevanJyoti ( Ghorbanda ), Preranalay ( Baniyatar, Kathmandu), Don Bosio ( Chitwan) and recent venture Aashadhara (Kohalpur). With the generous support of the sisters, we, NKSS executive members Er. Bishnu Shrestha and I, had an opportunity to observe the charitable works and Social Welfare services running in Banglore and Manglore area, which was an inspiration to us. I feel myself very much blessed by God to be a part of the support team of the sisters. Many people highly appreciate the unselfish and untiring service rendered by the sisters. I have heard many acknowledgements from the beneficiaries from remote villages that "Sisters are the Angels sent by God to Heal the poor People's wounds ". God Bless You dear Sisters. IMr. Damber Basyal ,Vice President, Nepal Karuna Sewa Samaj ,Nepal
Mrs. Rupika Kumar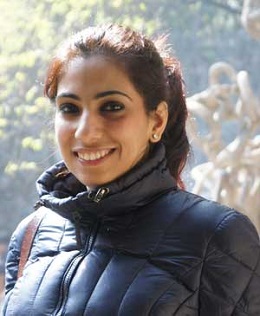 Having studied in Holy Child Sr Sec School, Tagore Garden run by Sisters of Charity has been an absolute wonderful experience by far the best. Education is what decides the future of a pupil and is effectively imparted at many schools, but the kind of learning that takes place in Holy Child School is unique. The school because it is being run by the Sisters of Charity provides knowledge which is essentially based on human values which are very vital for a wholesome development of the pupils. Their ideals of selfless service towards the society, unconditional love for all and the spirit of simplicity in life is what we were taught along with the regular curriculum. The experience of being surrounded by the ideologies of Sisters of charity during my years at school has been a sacred one. They have taught us to really care for the fellow beings which is missing these days in the society. During the present times when everyone is adopting the selfish ways specially the children who are deluded with ideas of consumerism and often go astray I consider myself very fortunate to have been in the guidance of sisters and their ideals. Care, love and peace in daily life is what I have learnt from them and have always followed even in troublesome times of my life and I have emerged victorious doing the same. I can doubtlessly say had I not studied in this school run by the Sisters of Charity I might have been a successful professional but not a good human being.
Mrs. Rupika Kumar ,Assistant Manager, Research and Design,Toshiba India Pvt Ltd
Ms. Gayathri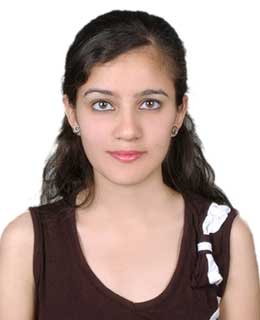 Sisters of Charity has shaped thousands of personalities for more than half a decade in Holy Child School, Tagore Garden, New Delhi. I am a person who has been shaped, groomed, supported and facilitated entirely by this sacred institution. My love, respect and association with HCS and the sisters is much beyond than I can express in my vocabulary. But today I am just making an attempt to take down my feelings on this piece of paper.
During my primary years, I slowly realized the strong bond of love and affection that I had formed with my school. By the middle school years, I was totally in love with my school. I constantly tried to follow each and every value that was being taught to me in school, sometimes failing but most of the times succeeding.
I was not a very strong believer of God. But even then, during the low and weak moments of my life, my morning prayer in school always uplifted my spirits. However my Almighty Father had decided to be with me and build my faith in him during the hardest moments of my life. He wanted to make me strong and think good of the world around me when I had started seeing myself, my life and everything around me negatively.
During the most troublesome times of my life, the Lord helped me by sending his angels to my life. These angels were none other than the sisters in HCS and also some of my best teachers ever. When I saw my world end and my career ruin, and I thought I was no longer capable of being in HCS, God extended help to me through the Sisters of Charity. It was the sisters who encouraged me, guided me, and revived my ability to dream. During the toughest of my times, Sisters were there beside me. When I was in deep trouble financially emotionally and even my soul ceased to be mine, Sister revived me, redeemed my spirit, and motivated me to work towards a bright future To this day, while pursuing the 1st year of my bachelors degree in elementary education, from Jesus and Mary College, DU , I run short of words to express my gratitude, love and respect for HCS and all the sisters who work selflessly for the needy, who keep the HCS family going and to whom I owe my very existence and my life. Today, I am a proud owner of the humanitarian, social and moral values that I have received as a part of this institution and am also a very strong believer of Christ, The Almighty.
Towards the end, I want to thank the almighty for blessing me by getting me associated with this institution and the generous, compassionate Sisters who selflessly keep this sacred and prestigious institution going.
Gayatri Sharma, B.El.Ed 1st year student at Jesus and Mary College, New Delhi
Mr. Sanjay Suri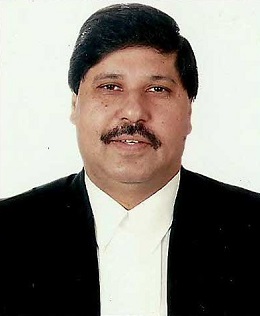 "Education is what survives when what has been learnt, has been forgotten.
"Today, I may have forgotten the lessons of History, Maths and Science that I learnt at school but what has stayed with me is that my dear school is so good in imparting EDUCATION. My school, Holy Child, Sonepat, Haryana, aims at not only teaching but bringing forth complete individuals and I personally feel that lessons of morality, good character, discipline and simplicity that I learnt at school have gone a long way in shaping my personality the way it is. I may not have touched the pinnacles of glory in terms of success and achievement, in the same league as Bill Gates, but have tried my best to become a good human being. I have tried to contribute to society in my own little way whatever good I have been able to do and this is all because of the lessons I learnt at school. My school has helped me to become a morally upright and spiritually sound citizen and these are the qualities that have stayed with me for life. The glory I have tasted in my profession as a successful lawyer of High Court is all thanks to the lessons taught by my teachers and sisters at this school.
My association with my school has grown stronger with every passing day as a member of the Managing Committee and also as my daughters are still parts of this prestigious institution. I feel glad to see that my school has lived up to its reputation of churning out polished diamonds from raw uncut stones even today. I can proudly say that there is no school in the vicinity that can match its brilliance and excellence. I sincerely wish and pray that my school touches the heights of success and triumph and may God grant them strength and courage to pursue their noble task with greater zest and zeal. I assure you all , that I am there with my school in every venture they undertake, in my own little way..
Mr. Sanjay Suri, Advocate, High Court, Delhi
Mr.Gautam Wahi
A good school is an institution that in addition to imparting education instills values in an individual. In that sense it is more important an institution than any other institution of learning.
But what makes a school truly outstanding is that it creates responsible citizens who contribute to the welfare of the society and the progress of the nation. In that sense Holy Child School, Sonepat can truly be credited for making a huge impact by producing a legion of professionals who have made a name for themselves. It has been a huge honour and privilege for me to have passed out from the hallowed portals of this great institution which has been one of the most revered ones in the city. I distinctly remember from the days when I was still a student in the school, the sheer pride it would feel while introducing oneself as an "HCSian". "Always More, Always Better" the motto of the school has been demonstrated by all its students in the fields of learning which they have chosen to undertake in the careers later in life. And it was not just in academics that the students of our school have excelled. The holistic development thanks to the strong focus on extra-curricular activities has made them shine out in fields as diverse as music, sports and theatre.
In fact, thanks to the confidence that I gained by means of participating in the many extra-curricular activities that I could manage to do well in the interviews of highly competitive institutions of learning in my later career including XLRI, Jamshedpur and the LKYSPP, Singapore. This is not to forget the great emphasis the school gave on acquiring General Knowledge by initiating a regular subject of GK from a junior class itself. The firm foundation which was laid by the school in the field of G.K. went a long way in me making a grade in the UPSC Civil Services Examinations. In that sense I attribute my success to no small measure to the learning that was imparted to me in the school by the sisters and teachers. My alma mater remains with me in all the trying times and is a great source of inspiration in helping me make just and right decisions as a bureaucrat."
Mr.Gautam Wahi, Indian Revenue Service Officer, Deputy Commissioner of Central Excise at New Delhi